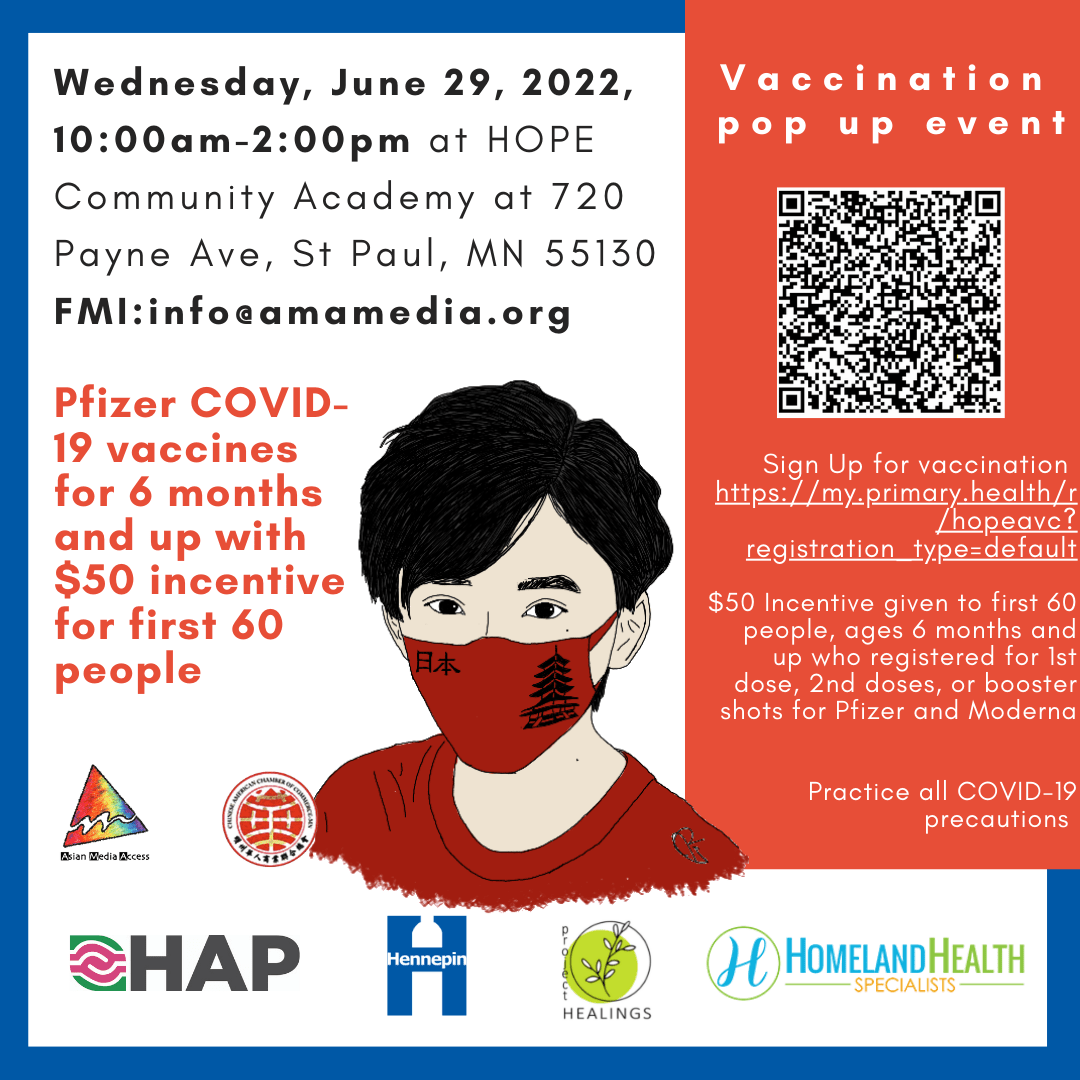 📢Children aged 6 months to 5 years can now get their COVID-19 shots! We are offering COVID-19 vaccination for anyone 6 months and up, join us and receive $50 incentives.
🔗Registration Link: https://my.primary.health/r/hopeavc?registration_type=default
💌For anyone who pre-registered on vaccination (6 months+), you will get a $50 Vaccine Incentive on 1st, 2nd, or a booster dose. Limited to the first 60 participants.
📅06/29/2022 from 10 AM ~ 2 PM
🗺️Location: HOPE Community Academy at 720 Payne Ave, St. Paul, MN 55130
💌Check out our flyer or contact us for more information: info@amamedia.org